STAND NUMBER: 6074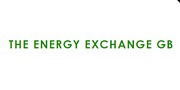 The Energy Exchange
The UK's leading Energy Consultancy providing detailed advice on reducing energy costs utilising our unique in-house tariff analysis software comnbined with competitive tendering from the UK's leading energy suppliers.
Providing business consumers with solutions to re-active power issues, eliminating re-active power charges, reducing energy consumption and subsequently capacity requirements. Our Clients are provided with detailed cost v benefit analysis.
Providing business consumers with heavily discounted water contracts.