MARTIN SCOTT
Silesia Grill Systems
Martin started his working career in the world of Pest control which gave him great access to many commercial kitchen areas. Always having a passion for food, the catering industry was always going to be an important part of life. Martin is a family man based in Yorkshire with his 4 children and wife Penny who work hard to ensure we provide a second to none product and first class customer service. Now, with 12 years' industry experience, Martin works to create WIN WIN situations for business's and their operations and assisting many establishments at getting the most out of the grill units themselves. Martin is passionate about the grills and uses a "Seeing is Believing "philosophy. Martin will happily demonstrate a wide range of products and will help demonstrate products with a wide profit margin.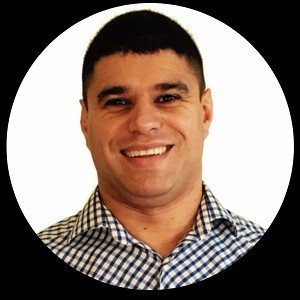 "The Money Press Trick"
Martin Scott will be Illustrating the benefits of how to add value, using a Silesia Grill System. Martin will explain how to utilise the grill within your daily operation to reduce wastage and time and will demonstrate how fresh food can be fast food. Getting the right system right from the moment walks into the premises to when they leave is what a whole experience of eating out is all about. A live practical demonstration will also be available at his trade stand to justify why the grill unit has survived the contact grill market for over 40 years. Learn why it is in a separate league of its own offering a wide range of versatility. Come and see as Martin always says.. "Seeing is Believing" !!!
EVEN MORE SEMINARS