Griff Holland
Founder - Founder of Friska
Griff Holland co-founded Friska in 2009 with his partner Ed Brown.

Born in Brazil, schooled in the mean streets of Berkshire and graduating in Economics from The University of Bath, starting something to feel good about has always been part of the plan for both founders.

Since starting Friska the founders have raised investment capital to open stores throughout the UK and won the Observer Food Monthly Award for Best Ethical restaurant (even though Friska isn't really a restaurant!).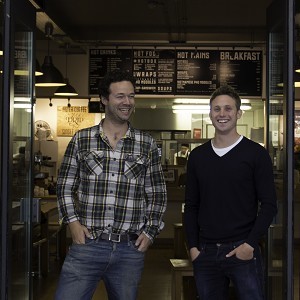 From Start Up to (Small) National
Friska Co-founder Griff Holland reflects on the trials and tribulations of the early years, the main lessons learnt and how he and his team have geared themselves to become a national chain including an Airport Franchise.
EVEN MORE SEMINARS