Steve Causton
Allied Drink Systems Ltd
Steve Causton is the Sales and Operations Manager at Allied Drink Systems and has over 20 years' experience working within the Vending Industry.

Looking back over his 20+ years in the coffee sector he has seen the industry in the UK grow from a country that hardly new anything about coffee (tea total Britain) to a truly coffee loving Nation, that drinks approximately 70 million cups of coffee per day.

His experience in the Sales and Engineering field has served him well and he now boasts a huge range of technical knowledge on the vast and ever growing vending market. This knowledge has enabled him to find the perfect coffee solution for thousands of coffee outlets across the country.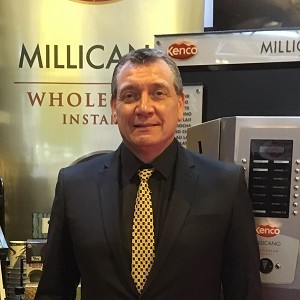 Find the perfect coffee solution
EVEN MORE SEMINARS